Ambassador Programme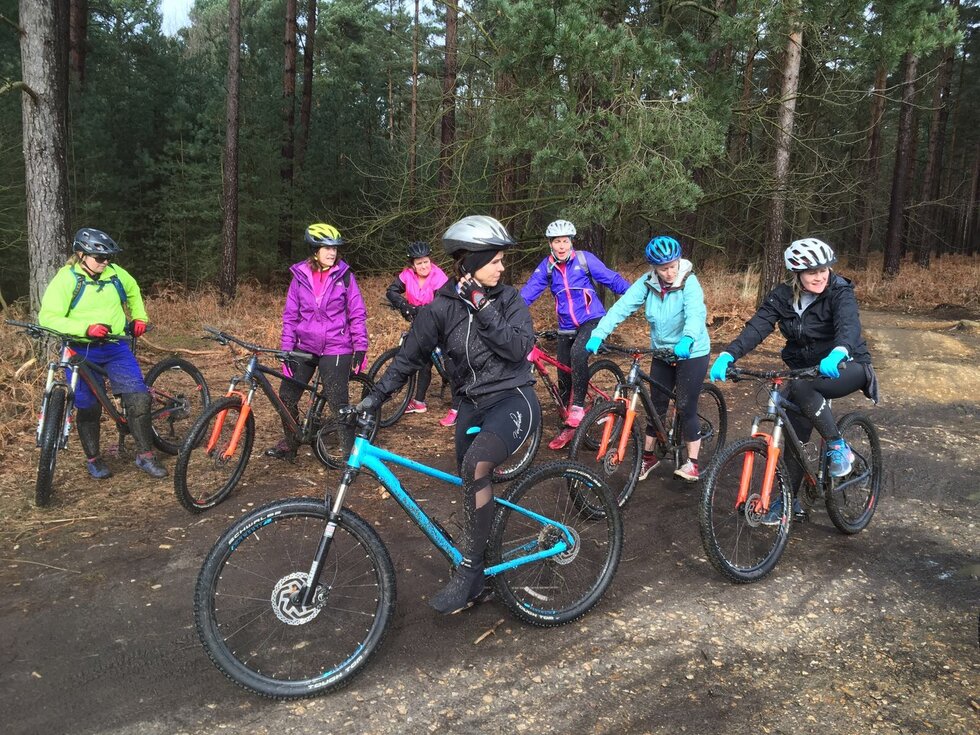 BECOME A SWINLEY BIKE HUB AMBASSADOR!
Date Posted: 20th March 2023. For 2023 summer season. 

We know the cyclists in Swinley forest are a passionate bunch and we'd really like to find that special few of you who would like to help us grow, nurture, and encourage the community to get more from their experience in the forest.
We're looking for those who are driven to bring more people to the forest, whether it be to use our mountain bike trails, or explore further on the gravel tracks. We want riders who love riding here and will be part of the conversation on how we can keep moving forward and improving our service and facilities to the community.
If this sounds like you, then read on… 
As an ambassador, we'd expect you to love and be a regular user of Swinley Forest as well as being a positive force for the Swinley Bike Hub brand – including helping to promote the benefits of using our Summit facility (even if it's not something you use regularly).
Who we're looking for?
Ultimately, we need a variety of people from the different off-road disciplines (Trail, CX, Gravel, CX, XC etc…)  of all genders and backgrounds, but the things you need in common are:
You need to be a competent off-road rider. If you'll be leading social rides, you need a reasonable level of skill and fitness please.
A good familiarity with Swinley Forest. Social rides will nearly always start and finish at the Hub or The Summit, so you'll need to know your way around at least a little bit – although this is easy to solve!
If you already have a 1st aid qualification, that would be amazing.
It would be good to understand basic bike maintenance skills (to help, not do for others) although we wouldn't expect you to be doing things for others, it's good to be able to lend a hand.
Preferably you'll already be an active member in the social community – riding with friends in the forest.
You'll be a proactive person, happy to listen to the community, deliver feedback and be able to help Swinley Bike Hub increase our brand awareness.
 What we expect from our ambassadors?
A 12-month commitment – with an initial 3-month trial – to make sure we're both happy!
Be active and interact with other users in the community both online and offline.
Be a positive force in the forest – help others, be kind, pick up litter – that kind of stuff!
We'd like you to be able to guide others on at least 1-2 social rides per month – we are members of Cycling UK, allowing us to choose competent riders to spearhead social rides.
If you are a Summit User, then we will ask you to attend at least 1 Summit Trial session per month – these are designed to introduce people to The Summit to see if they want to join.
Provide us with 4 social posts per month – so send us your photos of having fun in the forest, send us stories and share your experiences.
Write 1 longer social post or blog per month - this might be a kit review from us, riding experience posts, interviewing another rider, or reviewing a section of forest or coaching session etc.
Help on events and social events as and when we run them. We have some exciting things in the pipeline, and we'd hope our ambassadors can be there to support us.
Promote purchases of membership! We'll give you a referral code to earn rewards!
What we offer in return:
Free unlimited Summit monthly membership – Valid when actively leading social rides.
Free membership to our Social Riding Club.
Discounted coaching.
Discounted entry to events and future group classes.
For every 5 rides led, receive a £10 voucher for coaching or retail store. (With no limit)
5 FREE bike hires a year, get your friends or family on bikes! *
The chance to try out new kit and bikes in advance of release!
Regular Ambassador only events and meet ups, with at least one away-day a year.
*Subject to availability & must be booked in advance.
If this sounds exciting…. Then head here to apply!  We'll be in touch with applicants no later than mid-April.